Are you looking for a gift that is suitable for giving a friend? If so, don't close it, today Okpuzzle gives you this Zodiac Wall Diy Clock Time Engine to meet your needs.
This product is called Zodiac Wall Diy Clock Time Engine. It is a clock that needs to be assembled. He can give a friend or family as a gift. It will be happy after the other party receives. Wooden retro ripple, constellation design element, can be used as a household watch after installing the clock. This gift has aesthetically and practical value.
This Puzzle has the following features:
Design style with twelve constellations
Multiple clock ring design
Precision time function
Multi-gear design style
The process of assembly is also very simple
1, open beautiful packaging
2, first read the assembly process in the whole, understand the general structure of the entire product
3. Step according to the assembly instructions step by step to remove each part
4. If you need to use a tool, please use the tool to disassemble, prevent your finger or damage to assembly parts.
After the assembly is completed, you can see this product is very stunning, we check the parameters below it.
Artistic Home Decor & Real Time INDCATOR
Weight: 1.2 kg
Package Size: 470 * 309 * 55 mm (13.19 * 11.61 * 2.7 inches)
Assemble Size: 335 * 295 * 55 mm
Assembly Time: Around 3.5 Hours
Wood PIECES: 168 PCS
* Due to Customs Policy Wax, Glue or Battery May Not Be Included In Packages.
Let's appreciate the physical map and feel the beauty of the details.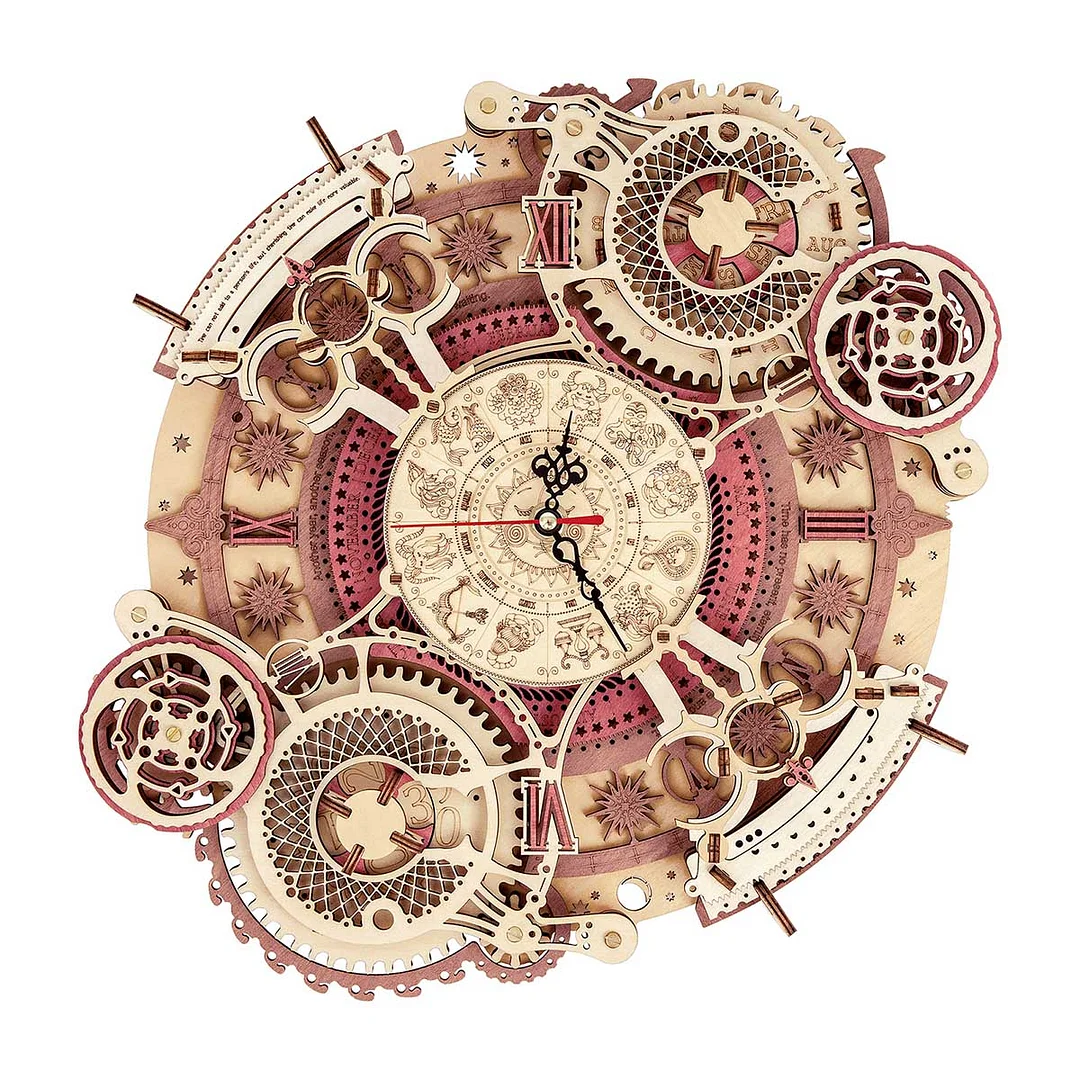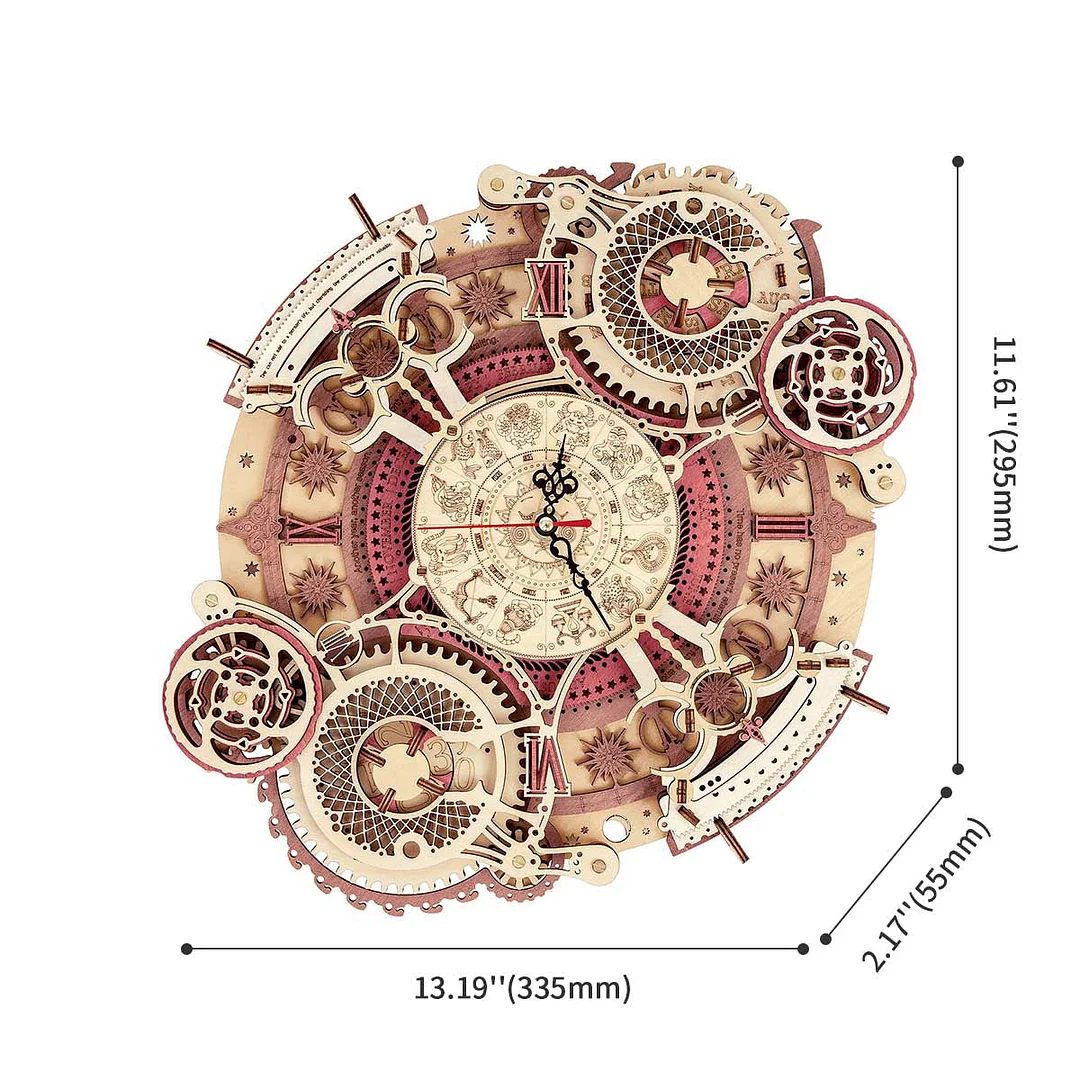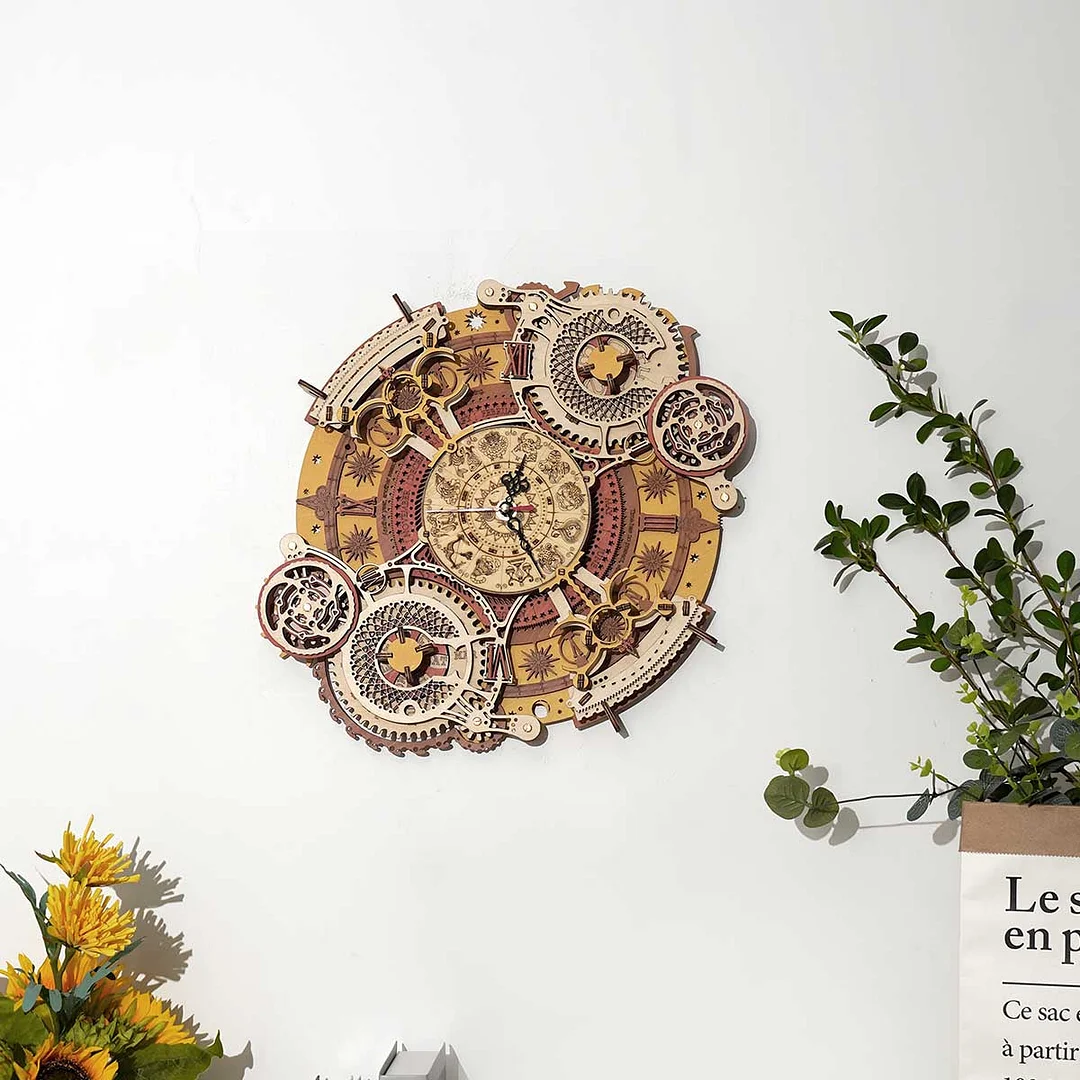 Ok, this product you want to recommend today is http://www.okpuzzle.com http://www.okpuzzle.com, if you want to find more product products, you can search or contact the website customer service personnel.