Are you looking for a gift that is suitable for giving a friend? If so, don't turn off, today Okpuzzle gives you this SAILLING SHIP to meet your needs.
This product is called Sailling Ship TG305 3D Wooden Puzzle Decor, which has the following features:
UNIQUE GIFT: IT Will Be a Unique Hands-on Gift for Any Diy Lovers or Any Occasion Like Christmas, Mother's Day, Birthday. Easy To Assemble With Loads of Fun.
Exquisite Decor: Beautiful designs make it it is finished.
Rewarding Diy: Have Fun in The Relaxing Diy Crafting. You Will Forget All The Worries And Press During The assembly. It needs patience and dexterity, but not hard!
The process of assembly is also very simple
1, open beautiful packaging
2, first read the assembly process in the whole, understand the general structure of the entire product
3. Step according to the assembly instructions step by step to remove each part
4. If you need to use a tool, please use the tool to disassemble, prevent your finger or damage to assembly parts.
After the assembly is completed, you can see this product is very stunning, we check the parameters below it.
Assembled Size: 200x46x120mm (7.87 * 1.81 * 4.72 inches)
Package Size: 229x155x11mm (9.01 * 6.1 * 0.43 inches)
PIECES: 118 PCS
Assembly Time: Around 1.5 Hours
NOTE: Due To Customs Policy, Glue, Wax or Pigment May Not Be include in the package.
Let's appreciate the physical map and feel the beauty of the details.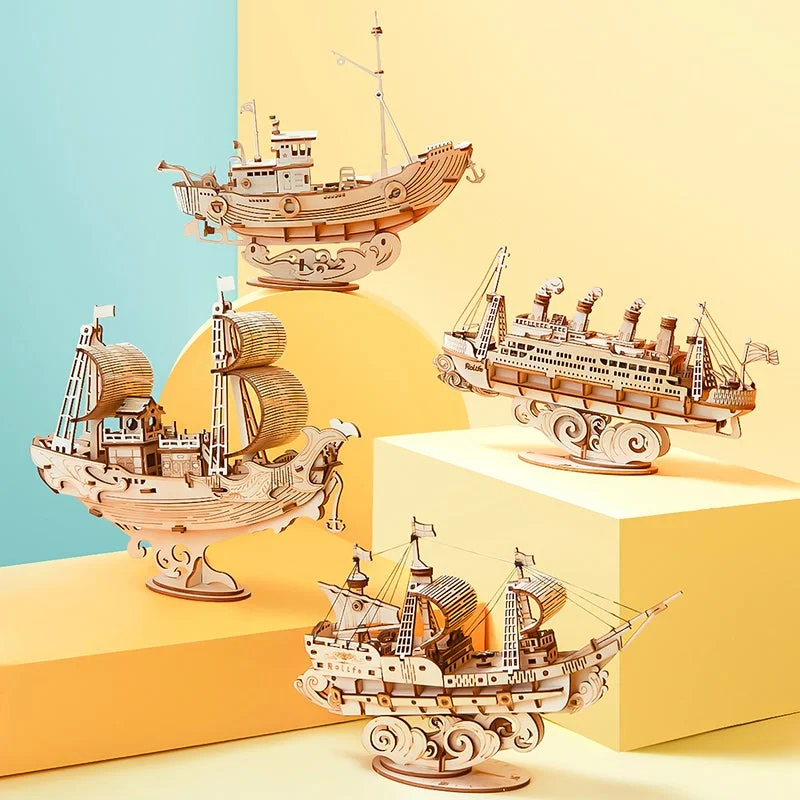 Ok, this product you want to recommend today is http://www.okpuzzle.com http://www.okpuzzle.com, if you want to find more product products, you can search or contact the website customer service personnel.