Are you looking for a gift that is suitable for giving a friend? If so, don't turn off, today Okpuzzle will give you this Iege Heavy Ballista to meet your needs.
This product is called Epic War Series | Siege Heavy Ballista KW401
It is a very distinctive ancient war weapon. It has a huge power of bow. It can launch huge arrows that cause huge killing for the enemy. We can often see his shadow in the famous war movie. This Puzzle has the following features:
This is a ballista model of an ancient battlefield siege. It scales according to the original ballista, and ancient elements such as loop patterns are added to the appearance. Generally, the bowstring of the crossbow arrow is arc-shaped, and this product uses the Arc as The Basis, And The Bowstring of The Crossbow Body Has Been Improved To Fit The Characteristics of The Ancient Siege Equipment.
Patterns matching the ancient siege equipment are bent around the base and crossbow body. The product only needs to gently pull the trigger, then you can experience the joy of operating the siege equipment.
[Planetary Gear Mechanism] The base is equipped with a Planetary Gear Structure, Which Can realize 360-degree roty and adJusting the shy position of the crossbow.
[Ratchet Mechanism Gear Drive] Turn the side handle, the tilt angle of the crossbow body can be adjusted through the gear drive, and the position can be fixed with the ratchet; to adjust the angle down, you need to loosen the ratchet and turn The Handle Again To Adjust The Angle.
Ejection Mechanismâââ € Use rubber bands to accumulate force to achieve string tensioning mechanism;? Hook the bowstring with teeth (hooks), install the arrow in the arrow groove of the crossbow body, adjust the angle of the crossbow body, and pull the trigger to ..
The process of assembly is also very simple
1, open beautiful packaging
2, first read the assembly process in the whole, understand the general structure of the entire product
3. Step according to the assembly instructions step by step to remove each part
4. If you need to use a tool, please use the tool to disassemble, prevent your finger or damage to assembly parts.
After the assembly is completed, you can see this product is very stunning, we check the parameters below it.
Product Size: 210 * 185 * 190 mm
Wood PIECES: 142 PCS
Weight: 0.52 kg
AskEMBLY TIME: 3H
Let's appreciate the physical map and feel the beauty of the details.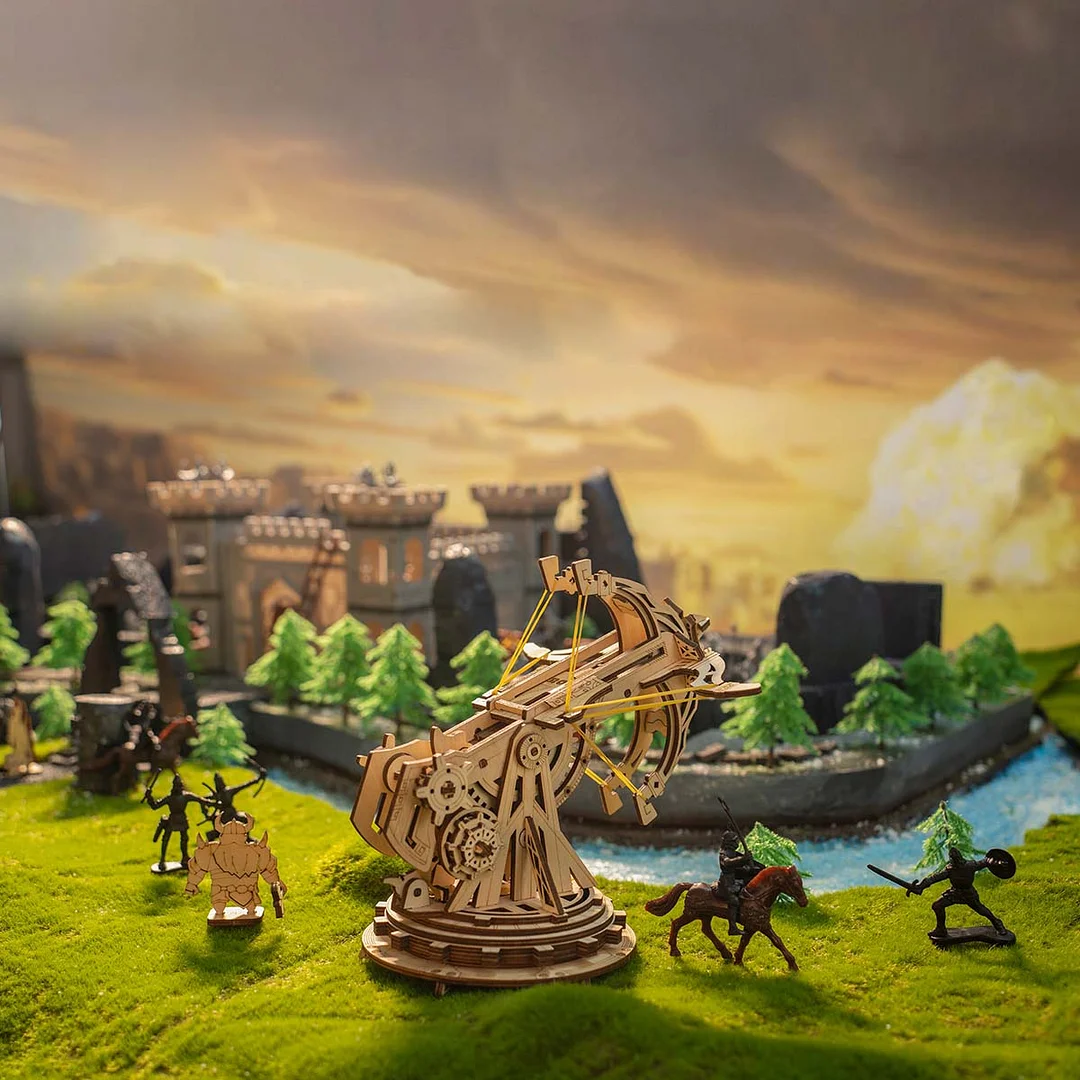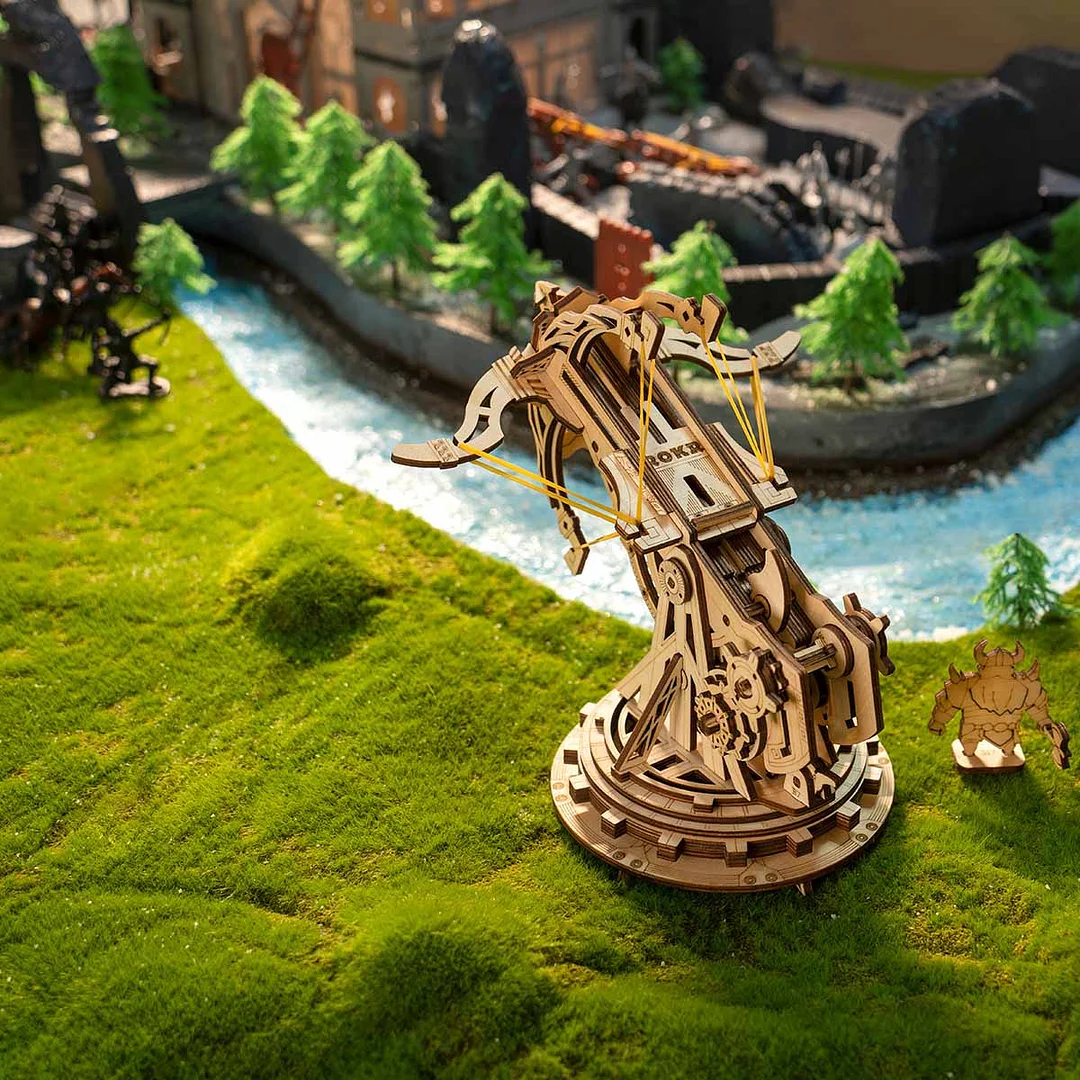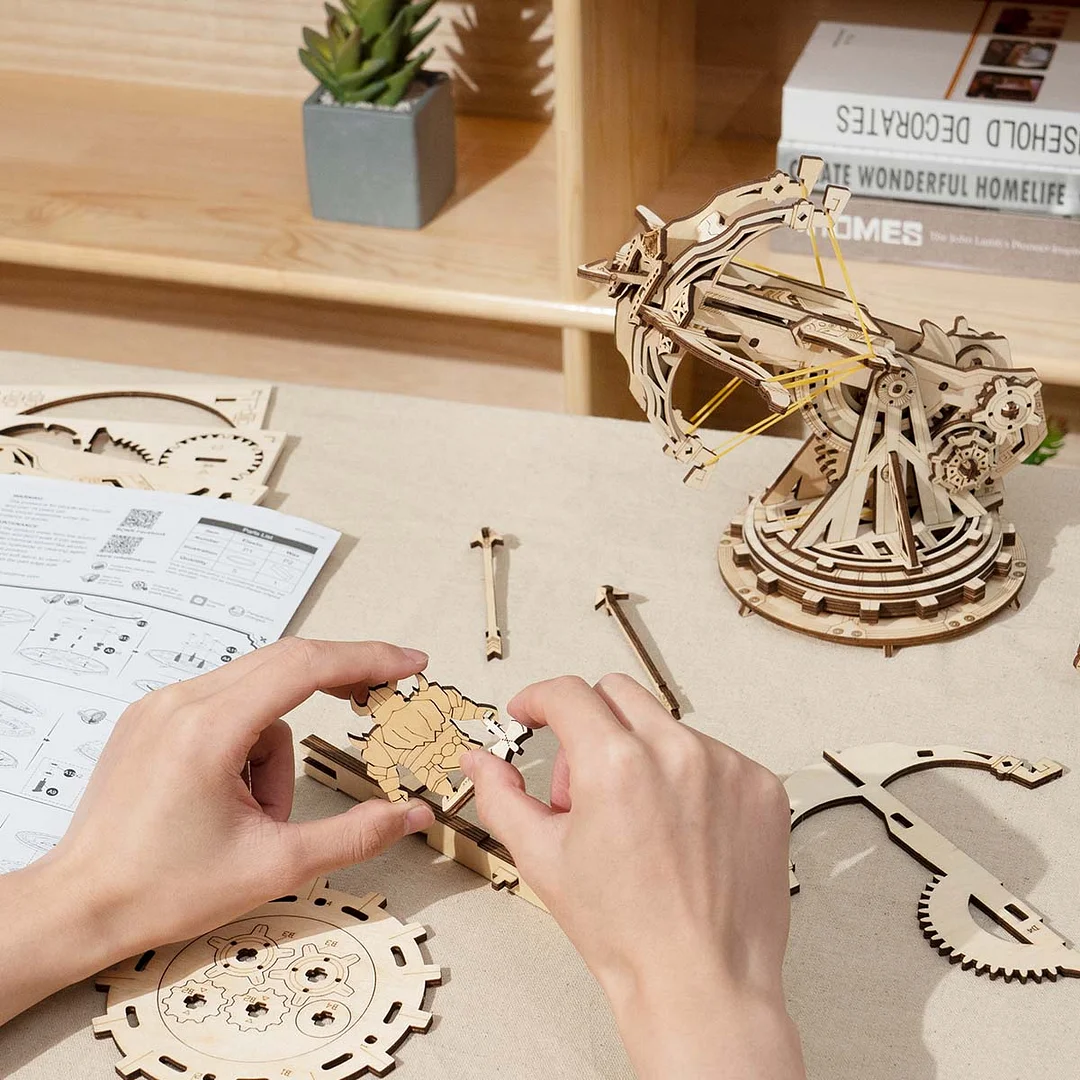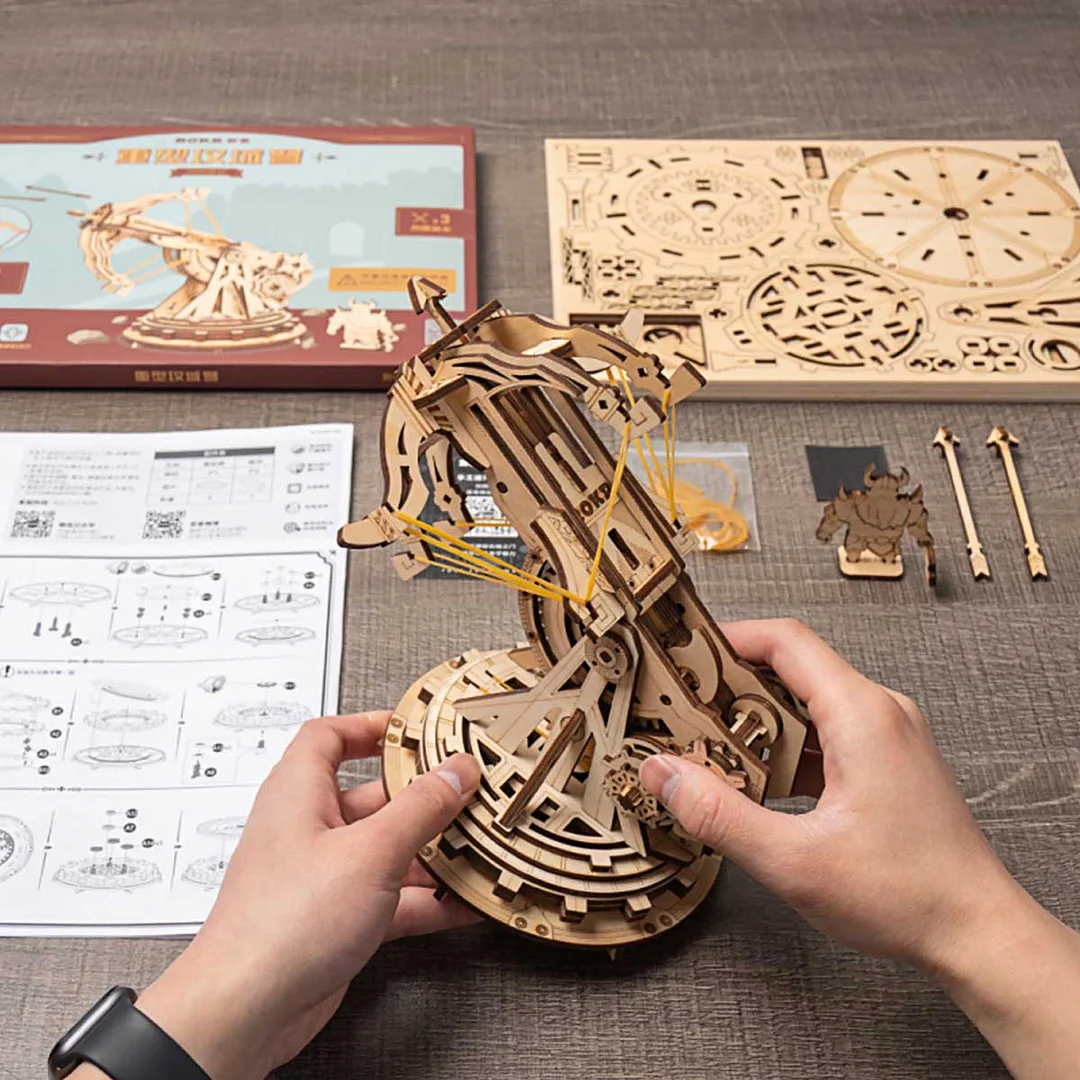 Ok, this product you want to recommend today is http://www.okpuzzle.com http://www.okpuzzle.com, if you want to find more product products, you can search or contact the website customer service personnel.